Artist Statement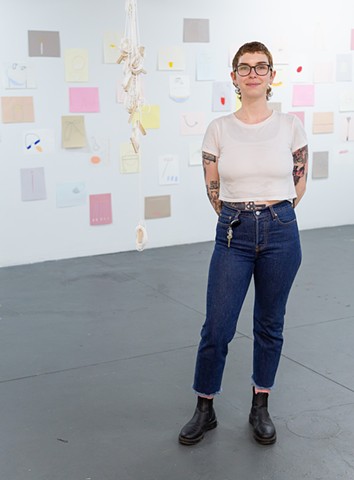 Watson's practice produces drawings and sculpture that are at once playful and austere. Minimalist abstraction and multiples provide glimpses of situations and act as homage towards bodies, spaces, and actions of the past.
Materials are repurposed from previous work and are held close to the artist, her body functioning as a jig to instill touch and intimacy of experience past and present.
Immediacy of drawing allows for a direct distillation and presentation of memory, a processing and examination of moments. The use of pale colors, off-white, various shades of pink are a direct reference to the body, her body, and the situations it has encountered over the years. Specific colors represent actions, bodies, and objects -- a lexicon of homage created and presented.